Compac Retaining Wall
An industry favorite, Keystone Compac III combines unrivaled aesthetic options with cost saving versatility and proven wall performance. Trusted by architects, engineers, and contractors worldwide, the Keystone Compac III utilizes the proven Keystone pin connection system.
Due to the improved design, Keystone Compac III delivers all of the structural security people have come to expect from the Compac unit in addition to a number of installation and financial benefits. Compac is also available in the Regency random score variation to provide additional aesthetic appeal.
Compac
Product Code: RW03186
Width: 18"
Height: 8"
Depth: 12"
Units per Cube: 40
Cube Weight: 3000 LBS
Finish: Standard
Surface Texture: Hard Split
Compac Regency
Product Code: RW03188
Width: 18"
Height: 8"
Depth: 12"
Units per Cube: 40
Cube Weight: 3000 LBS
Finish: Standard
Surface Texture: Hard Split
Compac Regency Scored
Product Code: RW03176
Width: 18"
Height: 8"
Depth: 12"
Units per Cube: 40
Cube Weight: 3000 LBS
Finish: Standard
Surface Texture: Hard Split Random Score
Compac Cap
Product Code: RW03187
Width: 18"
Height: 4"
Depth: 12"
Units per Cube: 48
Cube Weight: 3150 LBS
Finish: Standard
Surface Texture: Hard Split
Standard Colors
Coffee
Mocha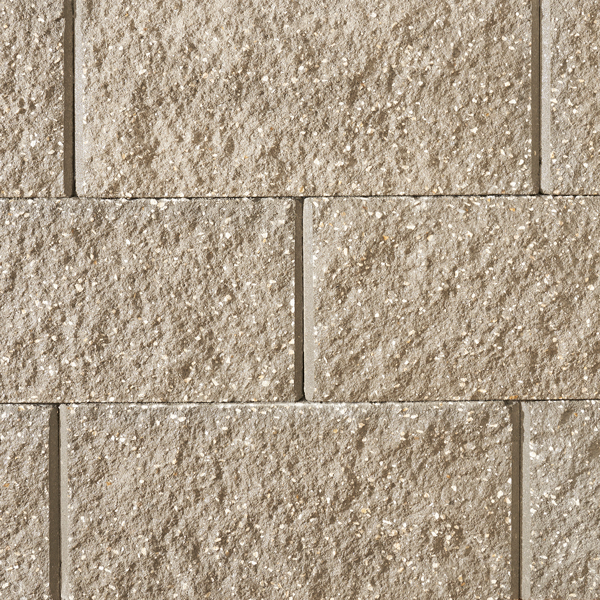 Natural
Prairie
Sandstone
Tan